September 2013
A year has passed since we completed our 4 month transition in Jos and finally relocated to Billiri. In retrospect, things have moved about as smoothly as expected. Of course there were challenges, but that was expected too. In that year, we accomplished the following:
Modified our home to make it very accommodating for our family
Established a temporary site for our ministry with all the basic necessities
Established good relationships with the leaders in the community
Conducted an intense 6-month discipleship school, including computer training for 14 students, and a 6-week ministry outreach
Held numerous technical seminars on various subjects
Held a Bible Overview seminar/Inductive Bible Study seminar with about 300 attendees
Taught on several occasions on Family Values and "Love, Sex, & relationships"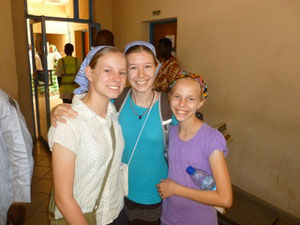 It was all a family team project. And overall as a family, we are just as satisfied as anytime we have spent in our 6+ years in Nigeria. The hardest adjustment was last month, when Hannah traveled back to the USA to pursue her higher education and missionary endeavors. Our family has become so tight in the last years, that without Hannah, our family life is just different. All of us have tendencies to shed tears at any unexpected moment when we encounter situations that remind us of how it was when Hannah was still around. But we all know that the change was for the good and it was unavoidable.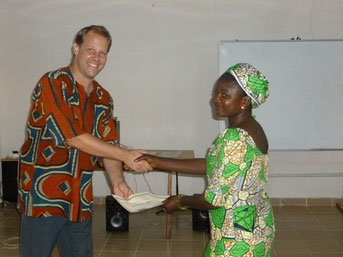 We thank God for His faithfulness for this past year. We have taken numerous leaps of faith, based on how we sensed the guidance of the Holy Spirit. And He has not let us down. He has blessed us and the lives around us.
Thank you for your love and support,
The Blacks
click on the images below to see in full-size with captions