March 2015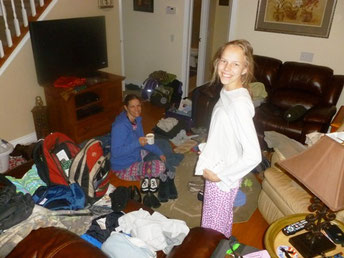 Phew! We're about half way through our voyage around the country. We started on Long Island and then traveled to Colorado and Kansas where we spent the holidays with family. Then we traveled to Texas. Then we made our way to Southern California and up the west coast. As opposed to the east coast, the west coast has been sunny and mild on most days – even in Seattle. We have about 1 week left in the Seattle area before we start heading east again.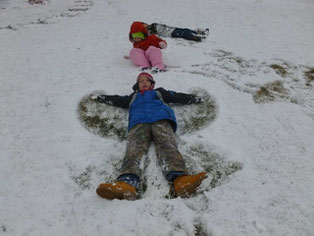 We've had many joys as we present reports to those who have been praying for us and supporting us. We've also made some new relationships with others who are interested in partnering with us and our ministry in Nigeria. Along the way, we have spoken at Sunday church services, Sunday school classes, home-school co-ops, Christian recovery groups, men's breakfasts, a Bible college, and in many homes.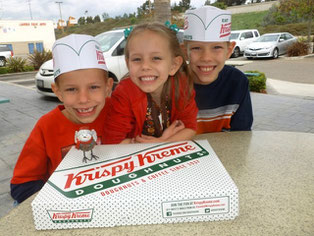 Some other highlights:
Visiting friends in central Kansas that we've known since teenagers and some we met in college
Visiting friends that we knew well while living in Austin
Stopping in at National Instruments in Austin where Eric used to work – they have been tremendous supporters of the technical side of our ministry

  

Staying a couple of nights with one of our 1994 YWAM DTS classmates, Angie Matlock
Catching up with Eric's cousin, Nathan, who lives with his family in New Mexico
Visiting our Nigerian friends, Femi & Juliette, who now minister with YWAM in Tijuana

Staying a few nights with our 1995 YWAM leaders, Tim & Jill Talbot.
Invading the house of the Lees, who are our good friends from Long Island, but moved to Oregon
And it even gets better!!! Hannah is on her way from college to visit us in Seattle for the next week. She is on Spring Break. Yippee!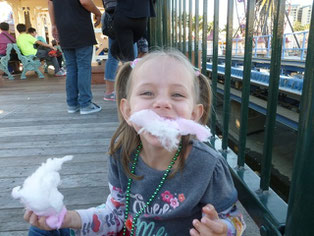 As for the kids, they employ considerable time keeping up with their schoolwork. But we also attempt other fun things too. We typically seek budget-friendly attractions, but splurged this time on the San Diego Zoo. Shortly after that, we got free admission for a day at Disney Land. Being missionaries has its fringe benefits! Below, you can view pictures of those adventures along with various places like the Alamo, Carlsbad Caverns, White Sands, Mount St. Helens, and more.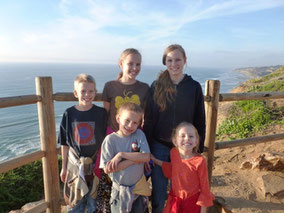 Please continue to pray for:
The security of Nigeria – the extremists and their victims, and elections later this month
Our co-laborers in Billiri who have continued the ministry in our absence
Our effectiveness as we challenge others to a deeper walk with Jesus
Our effectiveness to challenge others to participate in domestic & foreign missions
Our finances – we are still paying off our airline tickets and we have hopeful projects beyond that
In His Strength,
Eric, Cindy & kids
If you read this, please sign our guestbook.

Click on the photos below to see in full view and/or see captions.
What's with the birdie figurine? You will notice in many pictures that we include a figurine of a bird. Hannah gave this bird to Cindy for Christmas. And since Hannah is unable to join us for most of this trip, the birdie represents our wish that Hannah could be with us in the picture