July 2013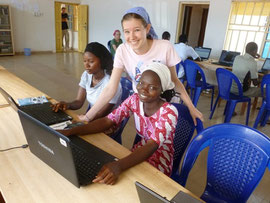 Everything is still moving fast with the Black Family in Nigeria. We just finished a 3 month school which included daily 4 hours of Discipleship & Bible teaching with 4 hours of basic computer training. After failing to find a qualified teacher for the computer portion, Eric decided to teach it. But Hannah & Jillian provided excellent assistance for Eric. Nevertheless, it was quite overwhelming for the whole family.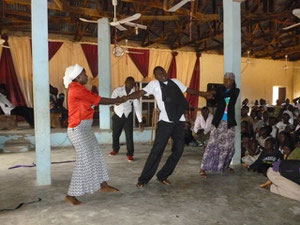 Prior to the 3-month school, each student participated in a 1-month discipleship school. The next step for the students is a 6 week outreach which will include evangelism, discipleship, and computer training. We are hopeful that some of these students will come back to help with future schools that we run. Foreign volunteers - from the USA or anywhere - are also highly welcome to contribute their labor for future schools (subtle hint).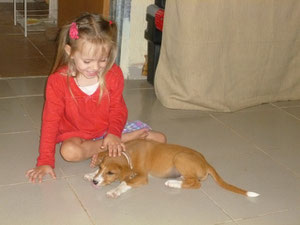 A recent major transition taking place in our family is Hannah's graduation from high school. After living in Nigeria for all of her teen years, she will board a plane and depart for another foreign country: the USA. She intends to take some CLEP tests while living on Long Island and then transfer to Emmaus Bible College in Iowa. She will study for a dual degree in Education & Bible. She will additionally pursue the TESL certificate which will enable her to proceed to China as a missionary. Just last year, we were still changing Naomi's diapers. And this year our first child is leaving for college.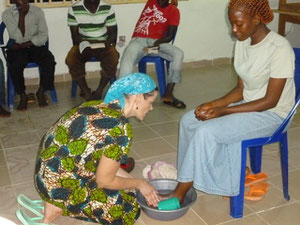 We are starting to acquire supplies that will be shipped on a container from Chicago to Nigeria. This is the cheapest means we've found by which to ship items from the USA to Nigeria. The target date for the container to leave is the end of August. We are looking at this as our "Christmas Container" since it is possible that we won't actually receive the items until sometime near the end of the year. If you or your church is interested in adding something to the container, please reply to this message. You can view a list of requested items here.
Click on the pictures to see a slideshow with captions.