December 2014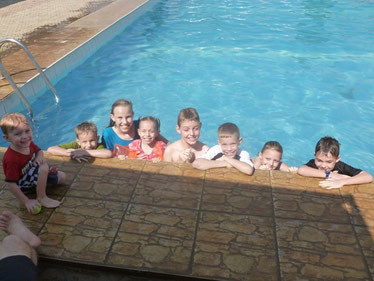 We are all set for our journey back to the USA. We completed the 10-hour drive from our house to the capital city, Abuja. We've stayed at our friends' house for a few days and we fly out tomorrow. Yesterday we took the children to a swimming pool at a nearby hotel. Christmas-time weather in Abuja is kind of like that of Long Island in early September. We'll experience quite the contrast when we land in NJ tomorrow.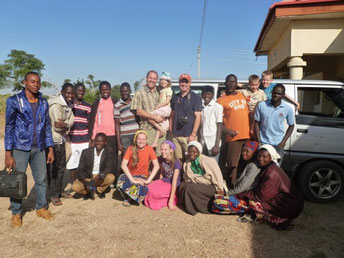 After we arrive, we'll attend our church on Long Island on Sunday. On Tuesday, we'll pick up Hannah from College in Iowa. And by Thursday next week, we'll be with Eric's parents in Colorado. Then we'll backtrack to Kansas to spend the New Year's with Cindy's family.
Below is our tentative itinerary for the next months. We are still in the process of contacting all of our family and friends along the way. We would love to share about our experiences and future plans in Billiri, Nigeria. Sunday mornings and Wednesday night church services are excellent opportunities for us to share. But another of our favorite activities is to have informal evening meetings with your fellow church members and friends who have interest in missions. These can usually be scheduled to avoid conflicts with other church activities.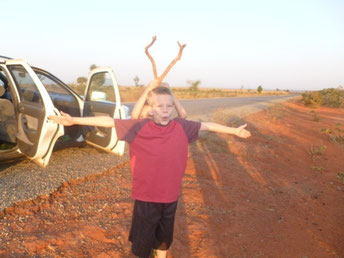 December: Long Island, Colorado, and Kansas
January: Kansas and Texas
February: California, Oregon, and Seattle
March: Seattle to the Great Lakes region (with possible stops in Idaho, Utah, Colorado, Kansas, Nebraska, and Missouri)
April 1-23: Iowa, Minnesota, Wisconsin, Illinois
April 24 – May 11: Chicago to Tennessee to Florida and then up the east coast
Around May 12: Back to Long Island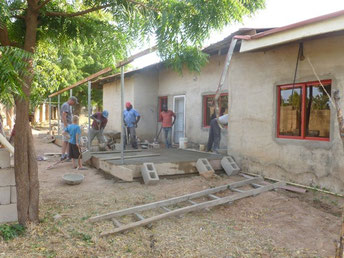 We'll stay around Long Island until July, with the exception of a couple excursions to nearby regions along the East Coast.
See Ya Soon!!!
The Blacks
Some more pictures (click on them to see them enlarged with captions)